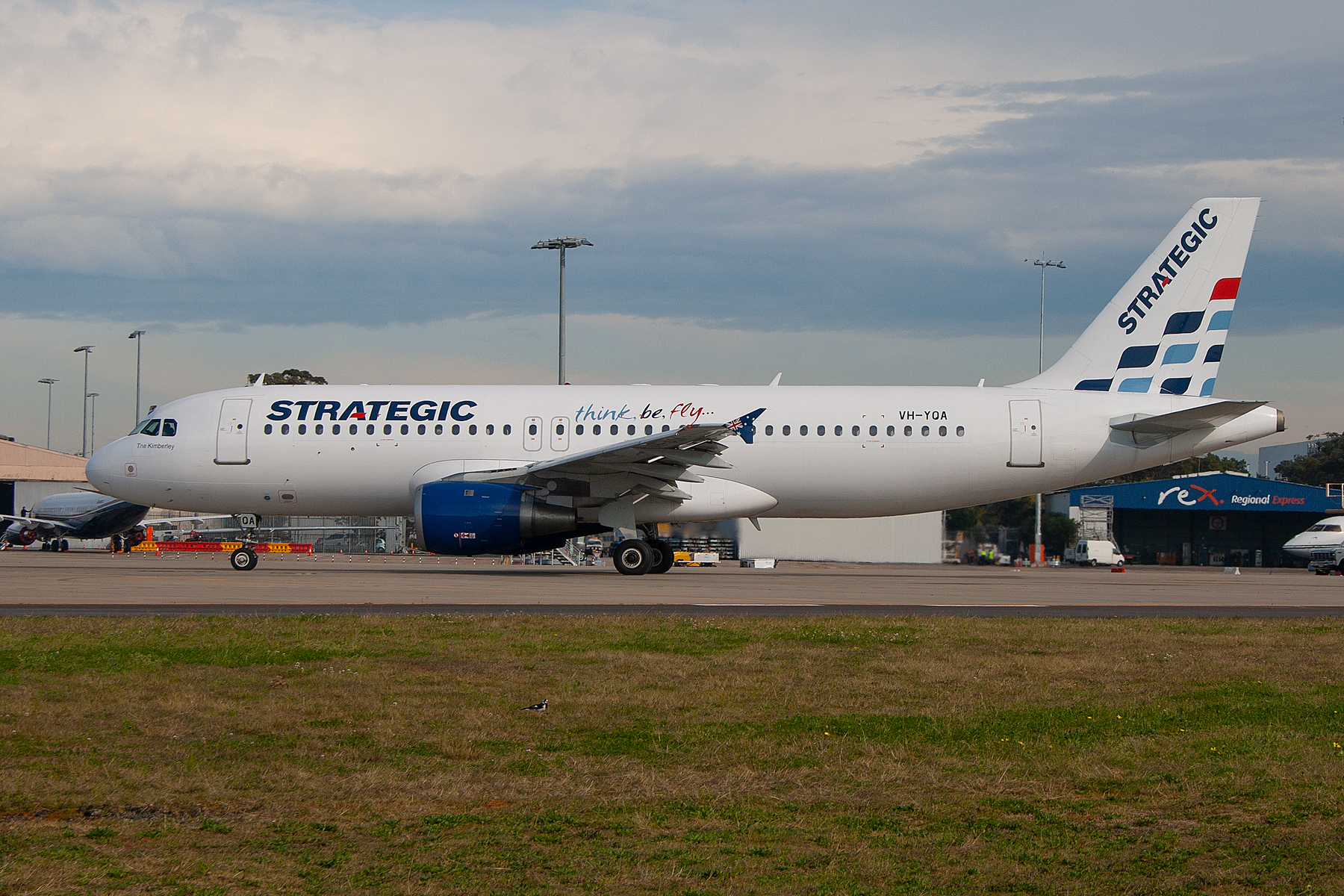 Registration
VH-YQA
Type
Airbus A320-212
Airline
Strategic Airlines
Airport
Kingsford Smith
Date
10/09/2010
Delivery date
30/10/2009
Order number
Line number
190
First flight date
15/03/1991
Added to the database
26/04/2020
Views
17 (Last month: 0)
Likes

0 (Last month: 0)

Like

Comments

Strategic Aviation mainly operated millitary charters in and out of Australia.
The bulk of their operations were A340 flights to and from the Middle East, but they also had some A320-200s.
VH-YQA is seen on the DOM-6 apron at Sydney Kingsford Smith International Airport.
Commercial use of these images is not allowed without prior approval.