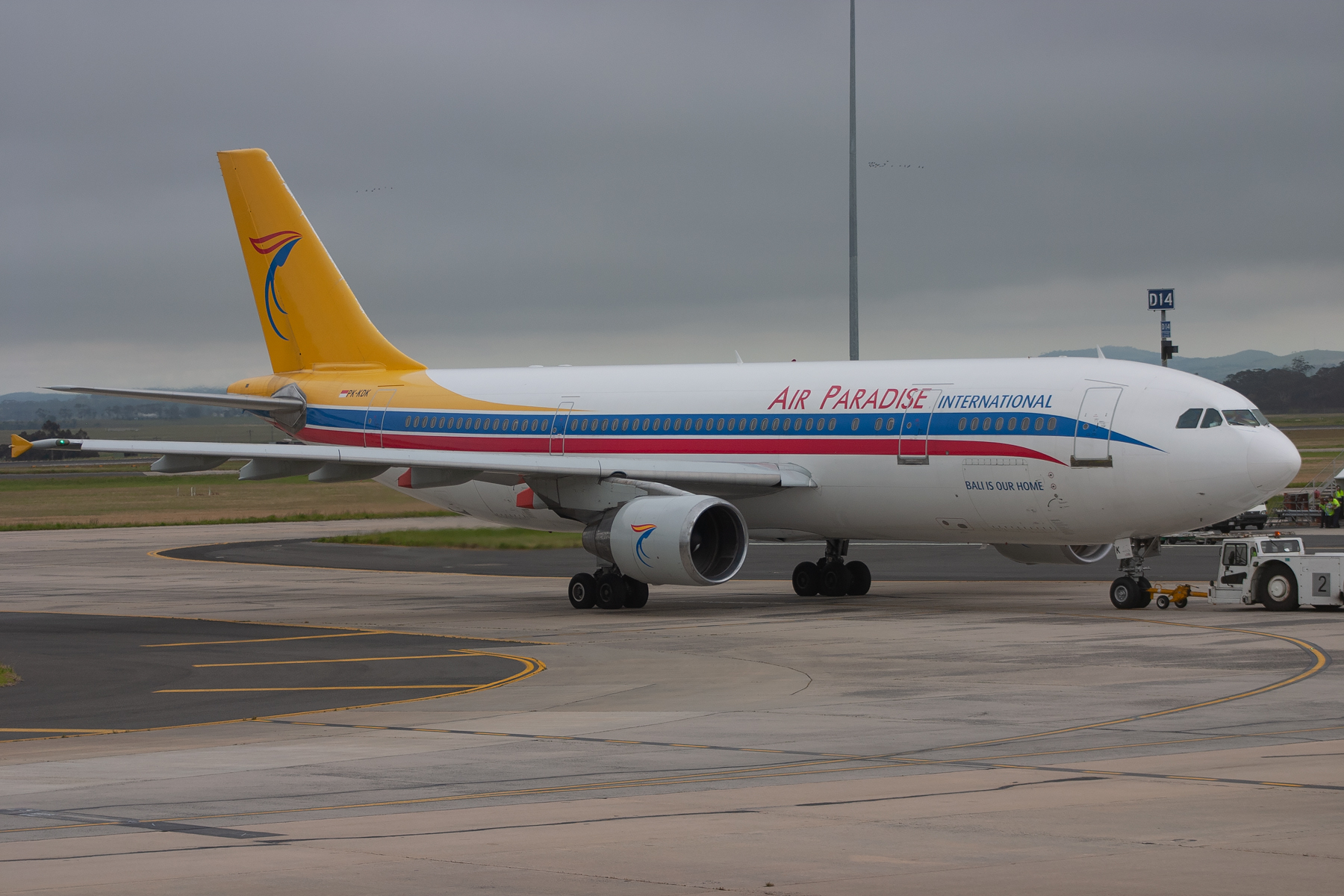 Registration
PK-KDK
Type
Airbus A300-622R
Airline
Air Paradise Int'l
Airport
Tullamarine
Date
23/10/2004
Delivery date
15/08/2003
Order number
Line number
633
First flight date
01/04/1992
Added to the database
26/04/2020
Views
23 (Last month: 0)
Likes

0 (Last month: 0)

Like

Comments

Air Paradise was a relatively short-lived airline operating out of Denpasar, Bali.
They were operating a fleet of 3 A300-600s to a small number of destinations, including Melbourne until December 2005.
Commercial use of these images is not allowed without prior approval.