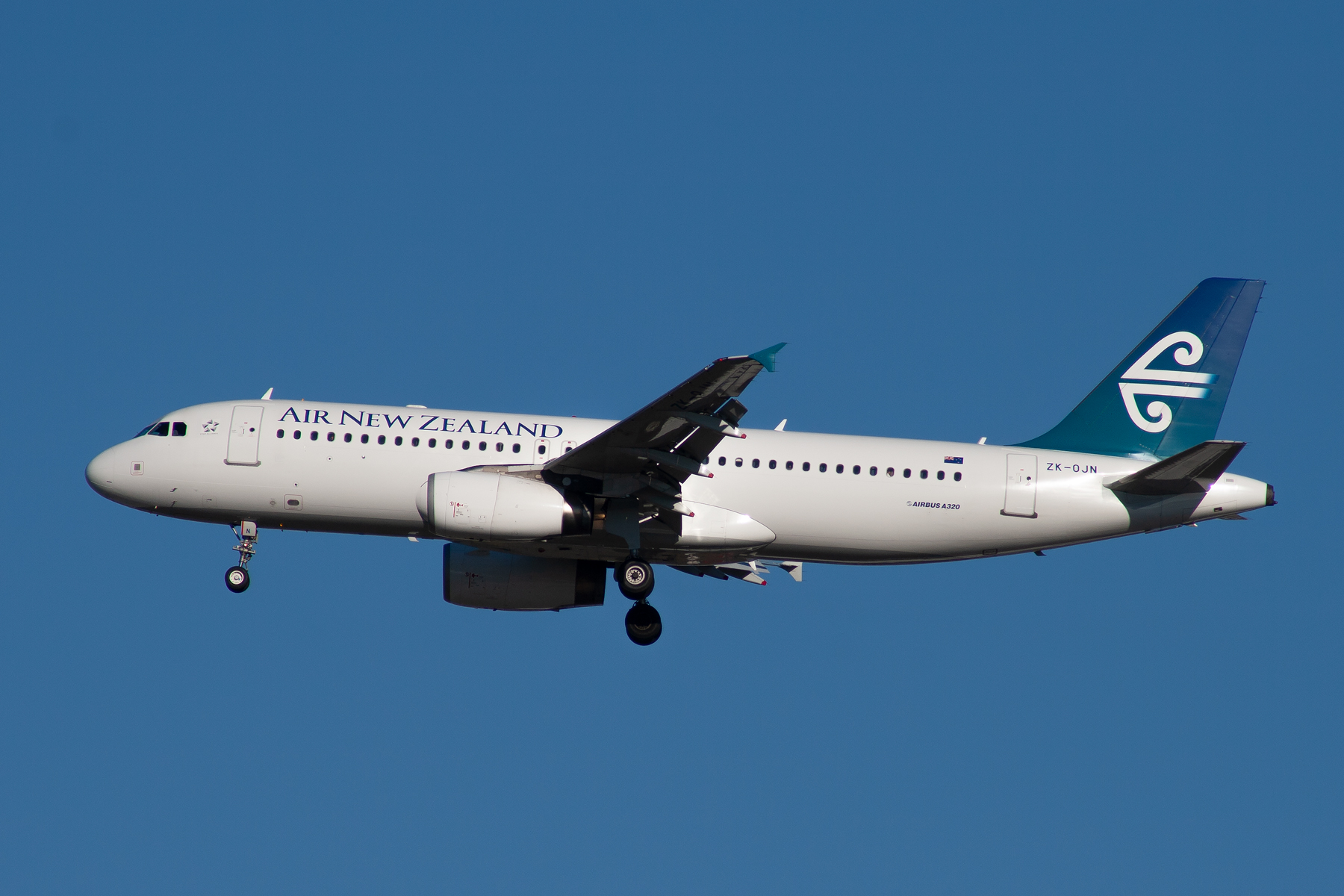 Registration
ZK-OJN
Type
Airbus A320-232
Airline
Air New Zealand
Airport
Kingsford Smith
Date
25/08/2010
Delivery date
14/03/2008
Order number
Line number
2594
First flight date
22/10/2005
Added to the database
28/05/2020
Views
15 (Last month: 0)
Likes

1 (Last month: 0)

Like

Comments

Air New Zealand's A320-200 ZK-OJN is about to land on Sydney airport's runway 16R.
The aircraft had recently been repainted into the modified 2009-edition of Air New Zealand's colour scheme without the Pacific wave.
Commercial use of these images is not allowed without prior approval.