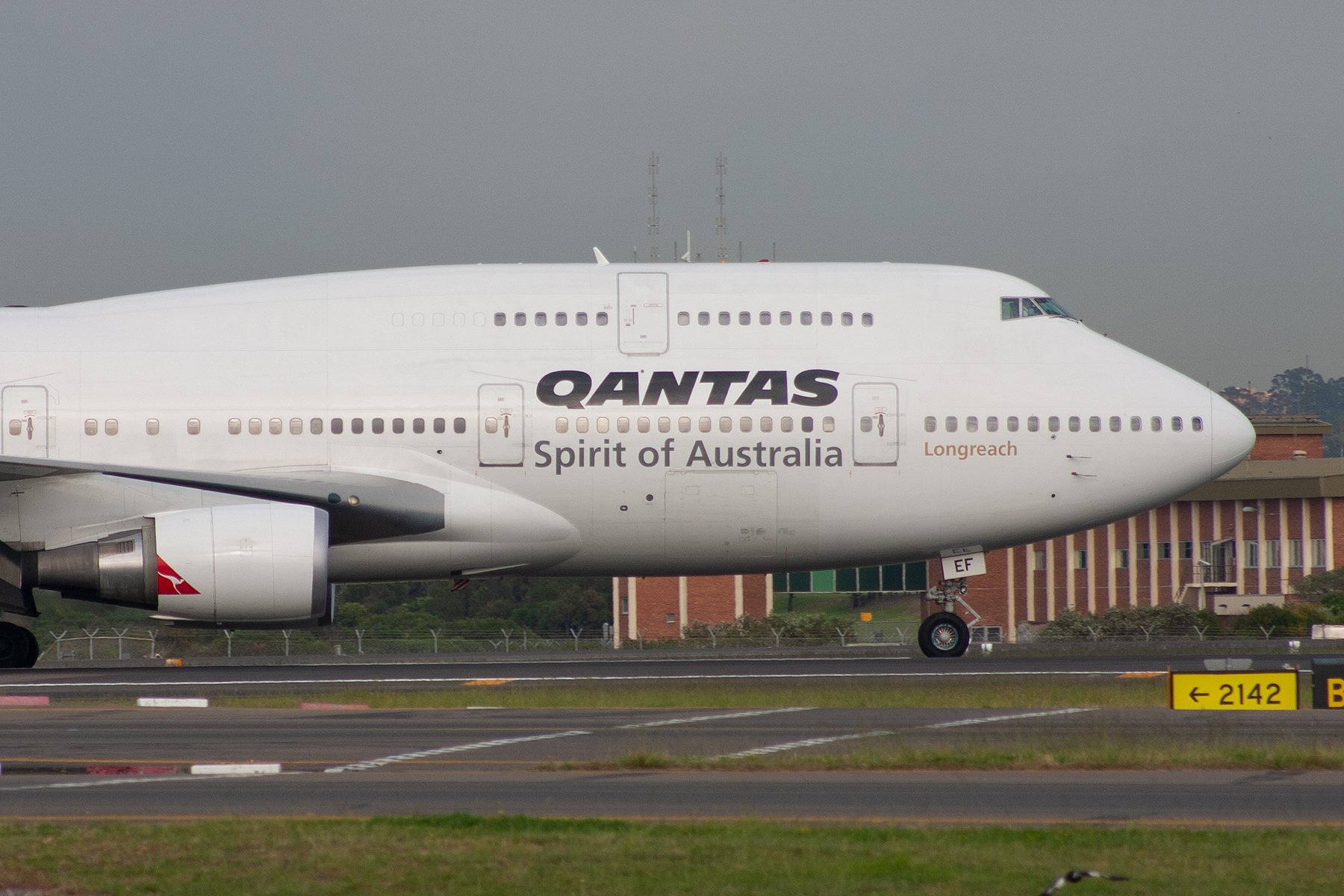 Registration
VH-OEF
Type
Boeing 747-438ER
Airline
Qantas
Airport
Kingsford Smith
Date
24/09/2006
Delivery date
31/10/2002
Order number
32910
Line number
1313
First flight date
13/09/2002
Added to the database
07/05/2022
Views
3 (Last month: 0)
Likes

0 (Last month: 0)

Like

Comments

Most of Qantas' fleet of 747-400ER were not given any name. "Longreach" is the general name that was used for the 747-400 fleet, and reflect both the outback town where the airline was founded and the long range of the 747-400.
Commercial use of these images is not allowed without prior approval.