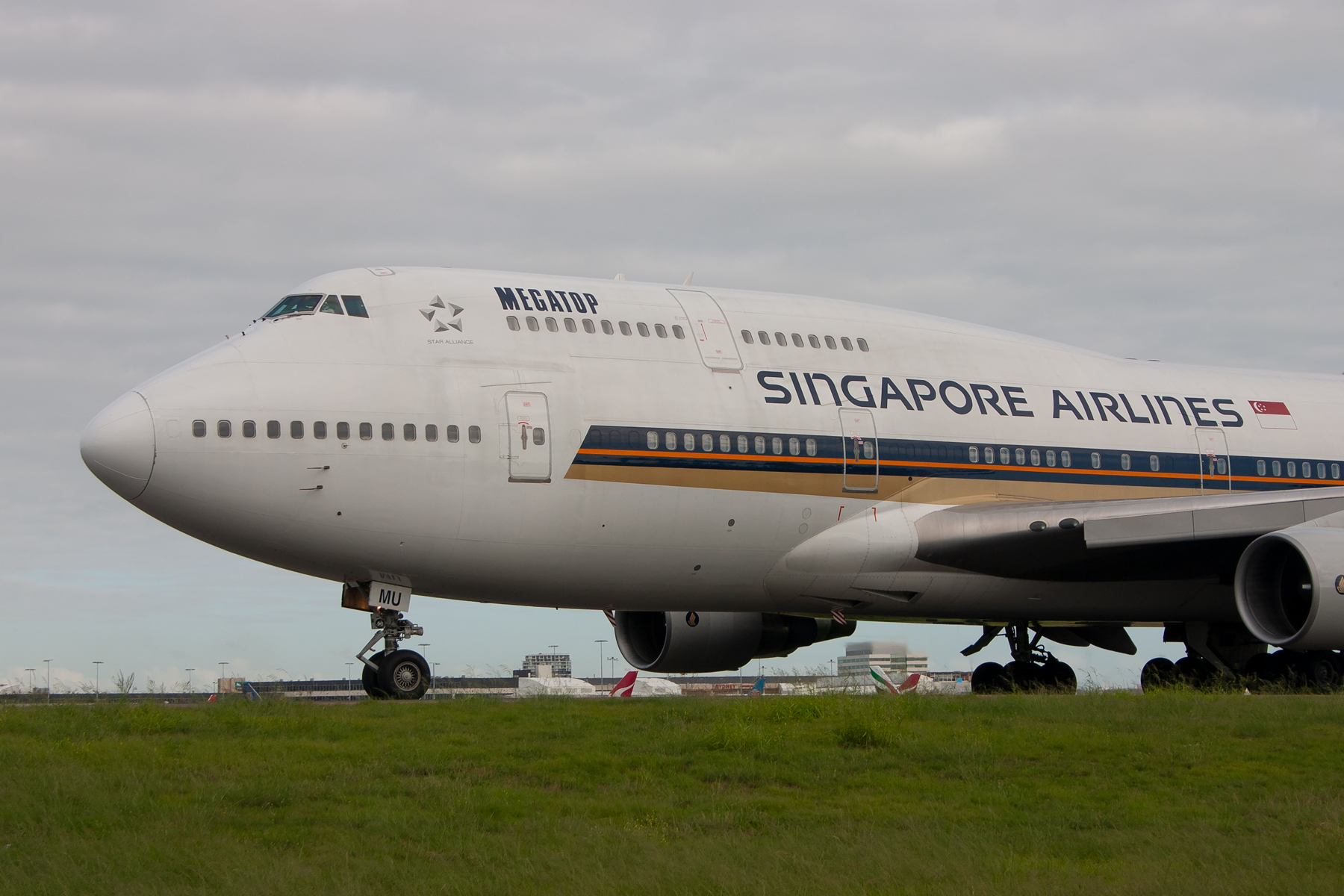 Registration
9V-SMU
Type
Boeing 747-412
Airline
Singapore Airlines
Airport
Kingsford Smith
Date
29/01/2006
Delivery date
13/10/1993
Order number
27068
Line number
1000
First flight date
29/09/1993
Added to the database
07/06/2020
Views
4 (Last month: 0)
Likes

0 (Last month: 0)

Like

Comments

With the main taxiway Alpha closed between the international terminal and runway 34L, the heavies were coming up past Shep's Mound, giving the spotters a chance to get pretty close. 9V-SMU was the 1000th 747 to be built.
Commercial use of these images is not allowed without prior approval.