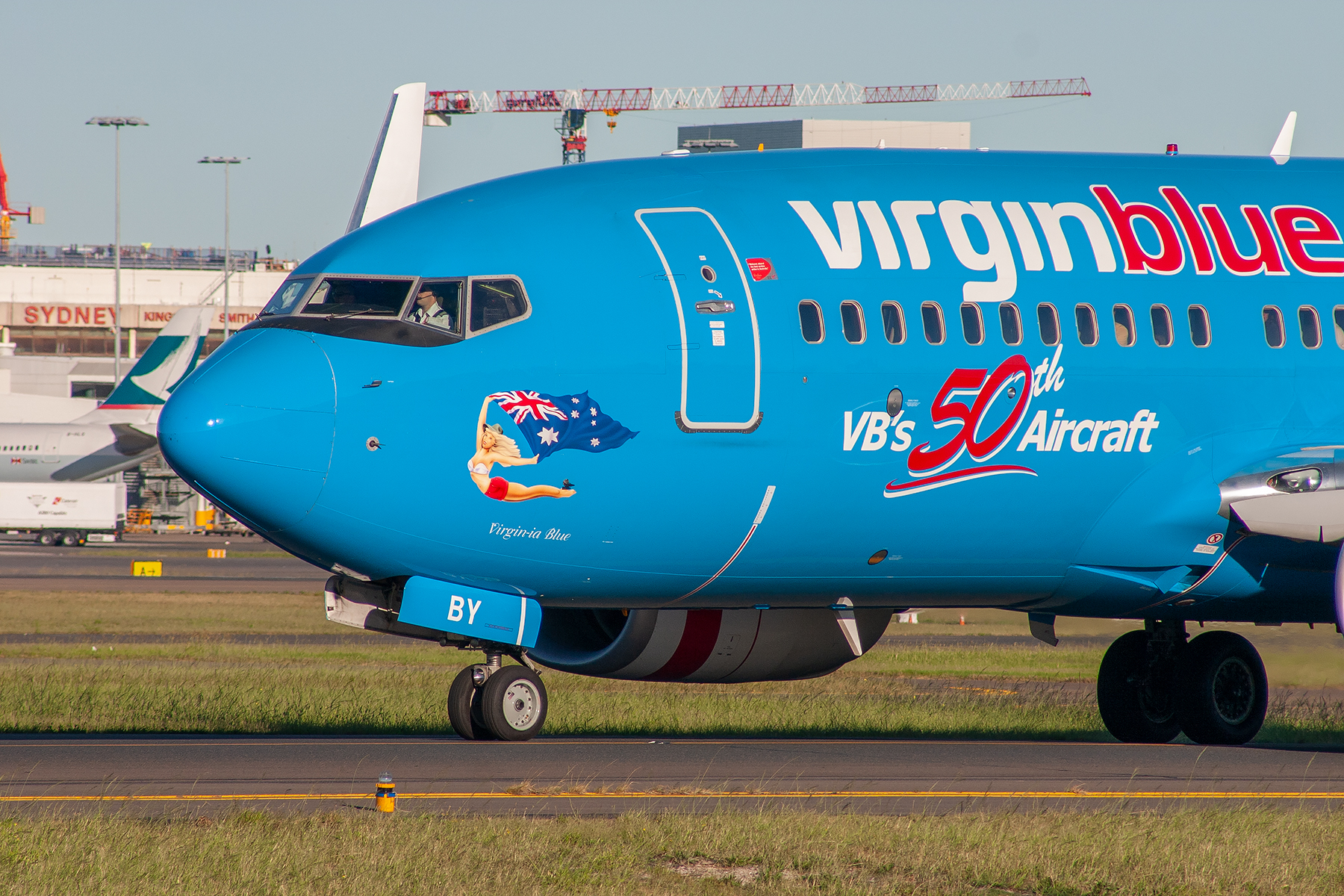 Registration
VH-VBY
Type
Boeing 737-7FE/W
Airline
Virgin Blue Airlines
Airport
Kingsford Smith
Date
23/12/2007
Delivery date
28/07/2005
Order number
34323
Line number
1751
First flight date
09/07/2005
Added to the database
31/12/2020
Views
32 (Last month: 0)
Likes

0 (Last month: 0)

Like

Comments

Virgin Blue had their 50th 737 painted blue, rather than the airline's usual red. The aircraft, VH-VBY was named "Virgin-ia Blue".
Commercial use of these images is not allowed without prior approval.