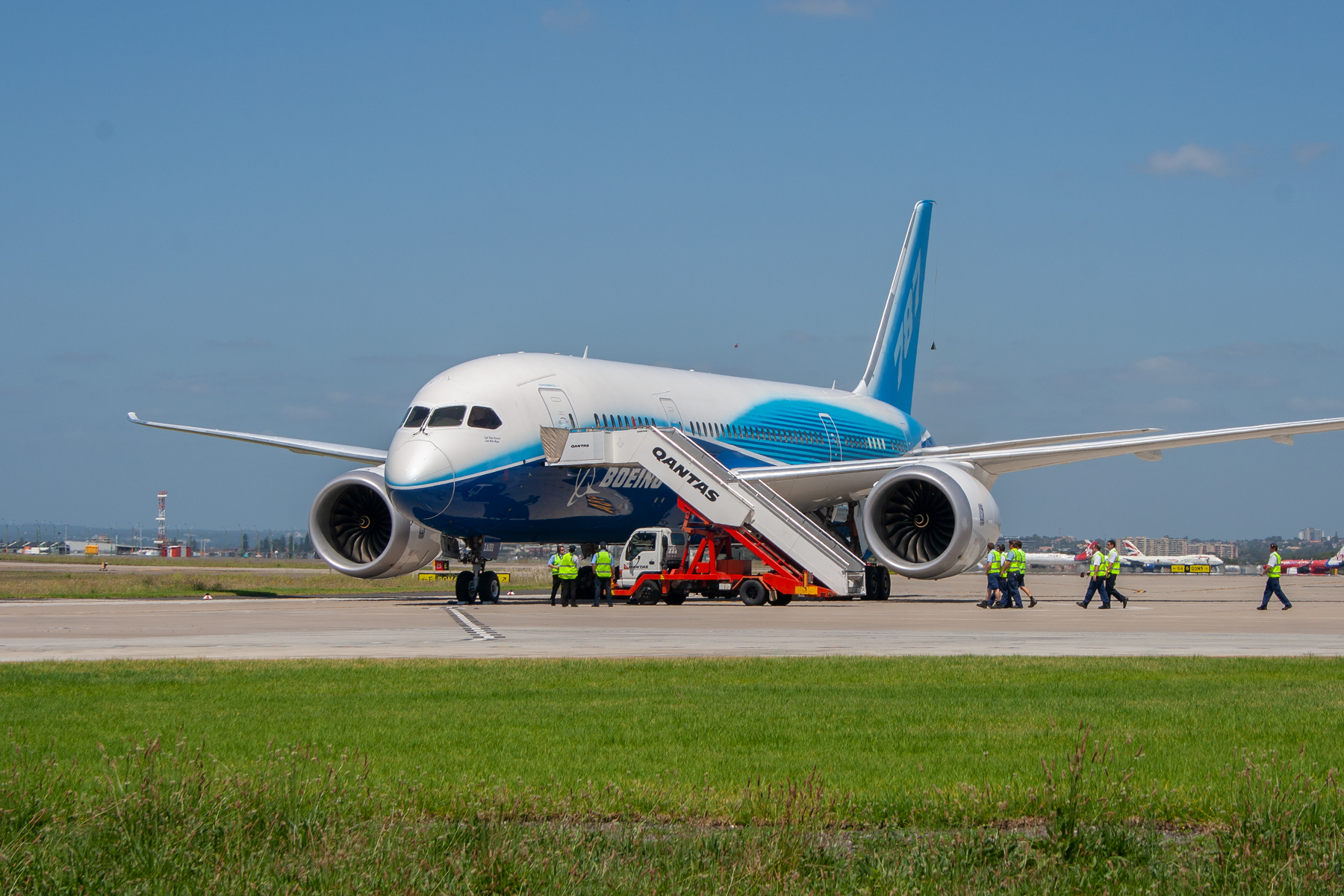 Registration
N787BA
Type
Boeing 787-8
Airline
Boeing Company
Airport
Kingsford Smith
Date
15/11/2011
Delivery date
15/12/2009
Order number
40690
Line number
1
First flight date
15/12/2009
Added to the database
12/09/2020
Views
14 (Last month: 0)
Likes

0 (Last month: 0)

Like

Comments

Boeing 787-8 prototype N787BA came down under in November 2011 for presentation to customer Qantas.

Originally ordered in December 2005 and first delivery to low fare subsidiary Jetstar in 2009, the Dreamliners ended up being significantly delayed.
Commercial use of these images is not allowed without prior approval.