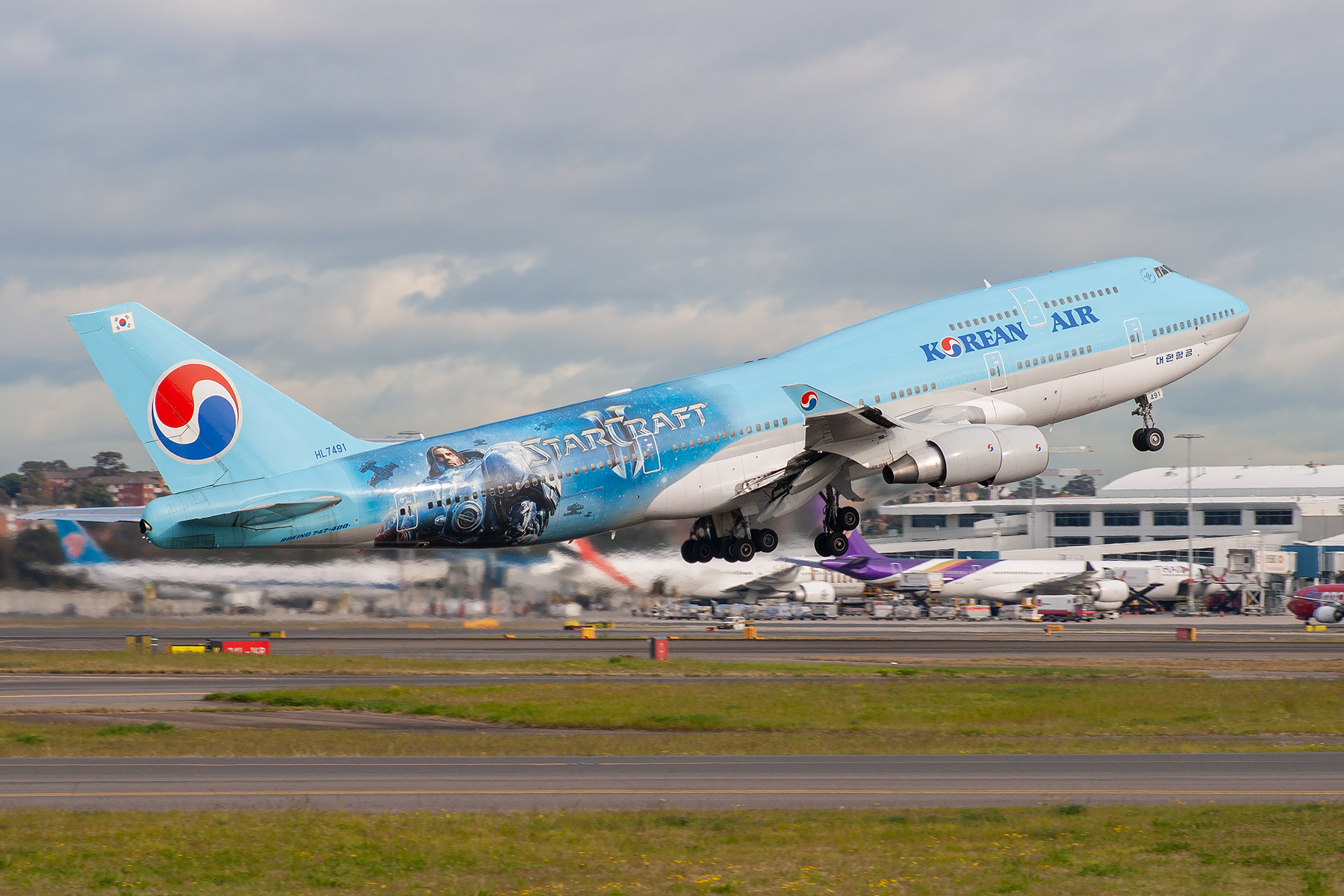 Registration
HL7491
Type
Boeing 747-4B5
Airline
Korean Air
Airport
Kingsford Smith
Date
27/08/2010
Delivery date
28/07/1994
Order number
27341
Line number
1037
First flight date
18/07/1994
Added to the database
31/12/2020
Views
114 (Last month: 6)
Likes

0 (Last month: 0)

Like

Comments

Korean Air 747-400 HL7491 was wearing a promotion colour scheme for Starcraft II. Seen taking off from runway 34L.
Commercial use of these images is not allowed without prior approval.