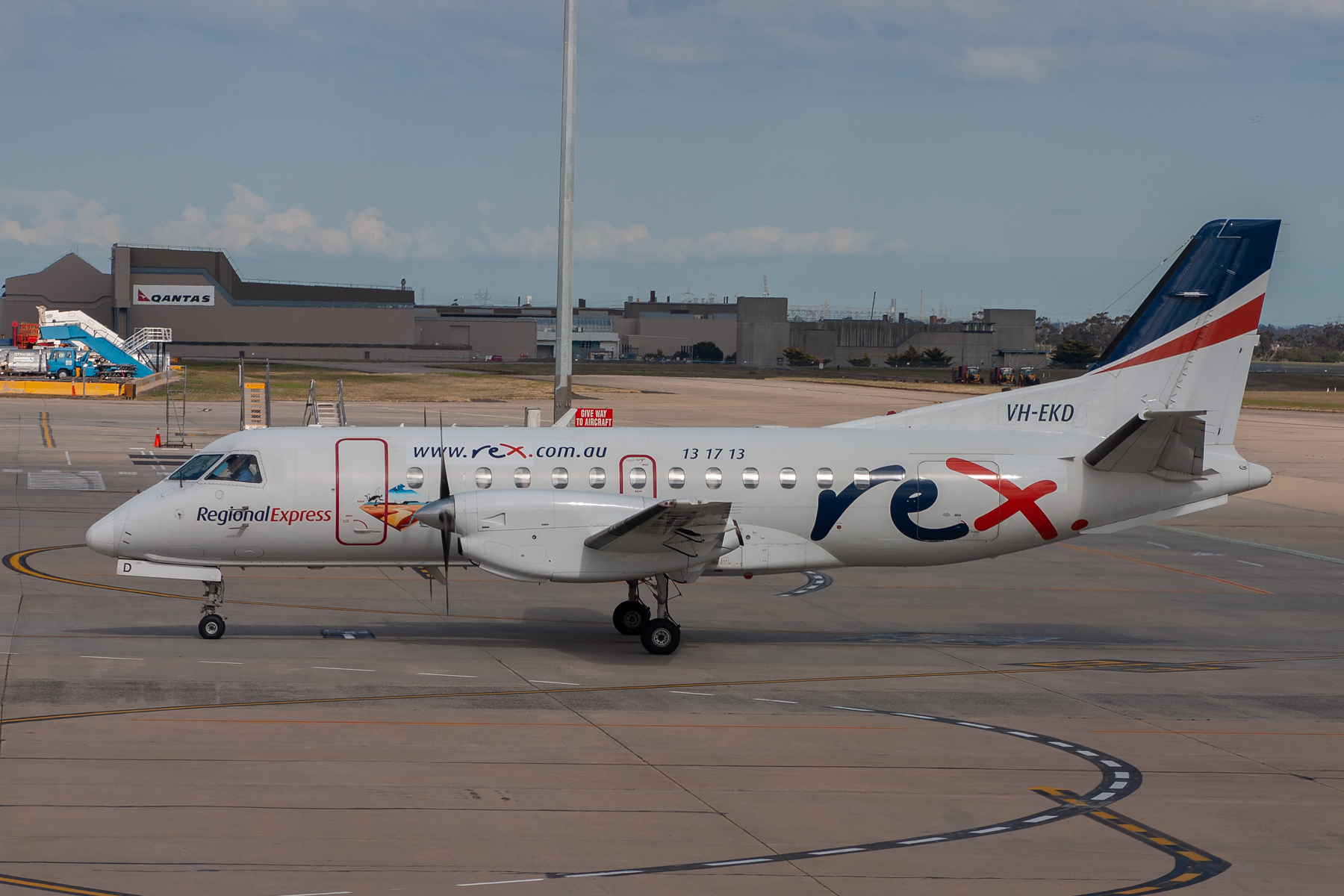 Registration
VH-EKD
Type
Saab SF340A
Airline
Rex Airlines
Airport
Tullamarine
Date
13/08/2005
Delivery date
01/08/2002
Order number
Line number
155
First flight date
16/06/1989
Added to the database
22/08/2020
Views
1 (Last month: 0)
Likes

0 (Last month: 0)

Like

Comments

VH-EKD was promoting outback art for a while. This was not just the first SAAB 340 for the predecessor airline Kendell Airlines, it also operated the last Rex service operated by an A-model, on 27 September 2010.
Commercial use of these images is not allowed without prior approval.