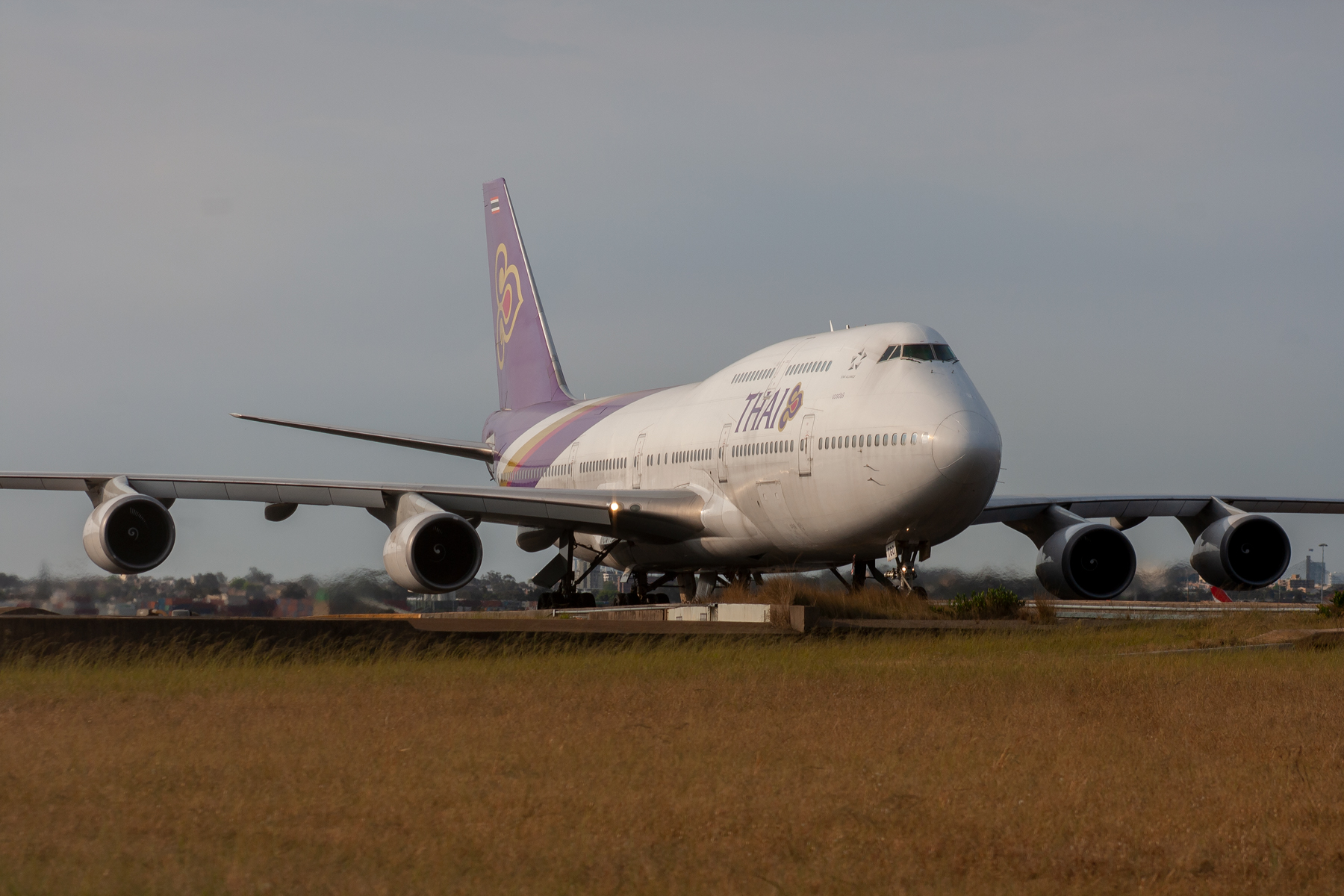 Registration
HS-TGO
Type
Boeing 747-4D7
Airline
Thai Airways
Airport
Kingsford Smith
Date
24/09/2017
Delivery date
20/10/1993
Order number
26609
Line number
1001
First flight date
07/10/1993
Added to the database
07/06/2020
Views
5 (Last month: 0)
Likes

0 (Last month: 0)

Like

Comments

Thai Airways 747-400 HS-TGO is on taxiway Alpha on the way to runway 34L. The wing droop from the fuel load is clearly visible as it is passing by the "Beach fence".
Commercial use of these images is not allowed without prior approval.