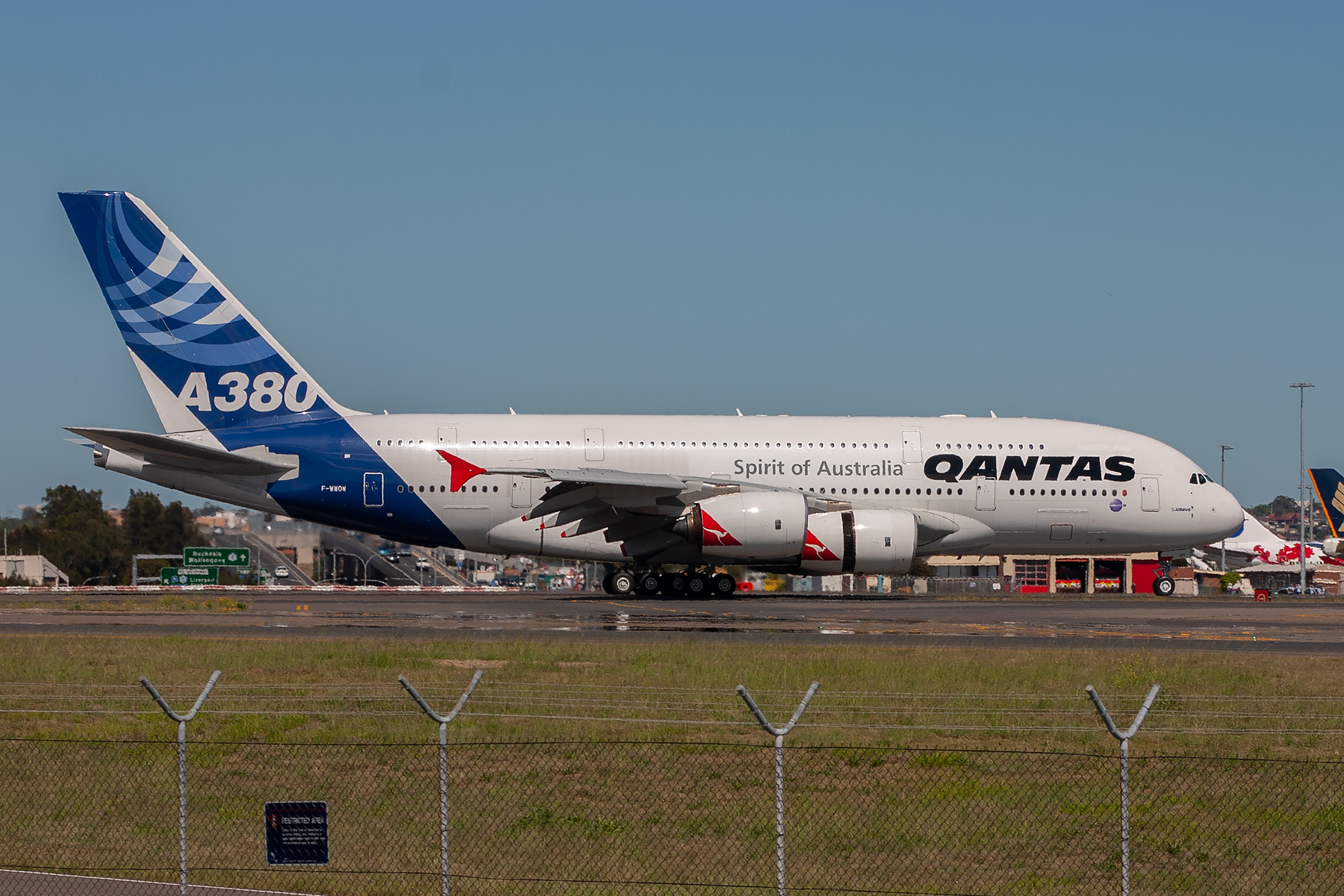 Registration
F-WWOW
Type
Airbus A380-841
Airline
Airbus
Airport
Kingsford Smith
Date
13/11/2005
Delivery date
27/04/2005
Order number
Line number
1
First flight date
27/04/2005
Added to the database
02/11/2020
Views
3 (Last month: 0)
Likes

1 (Last month: 0)

Like

Comments

First ever visit of an A380 to Australia, MSN 1 came to Sydney for a Qantas press event.
Airbus had added basic Qantas decals to it before the flight.
Commercial use of these images is not allowed without prior approval.