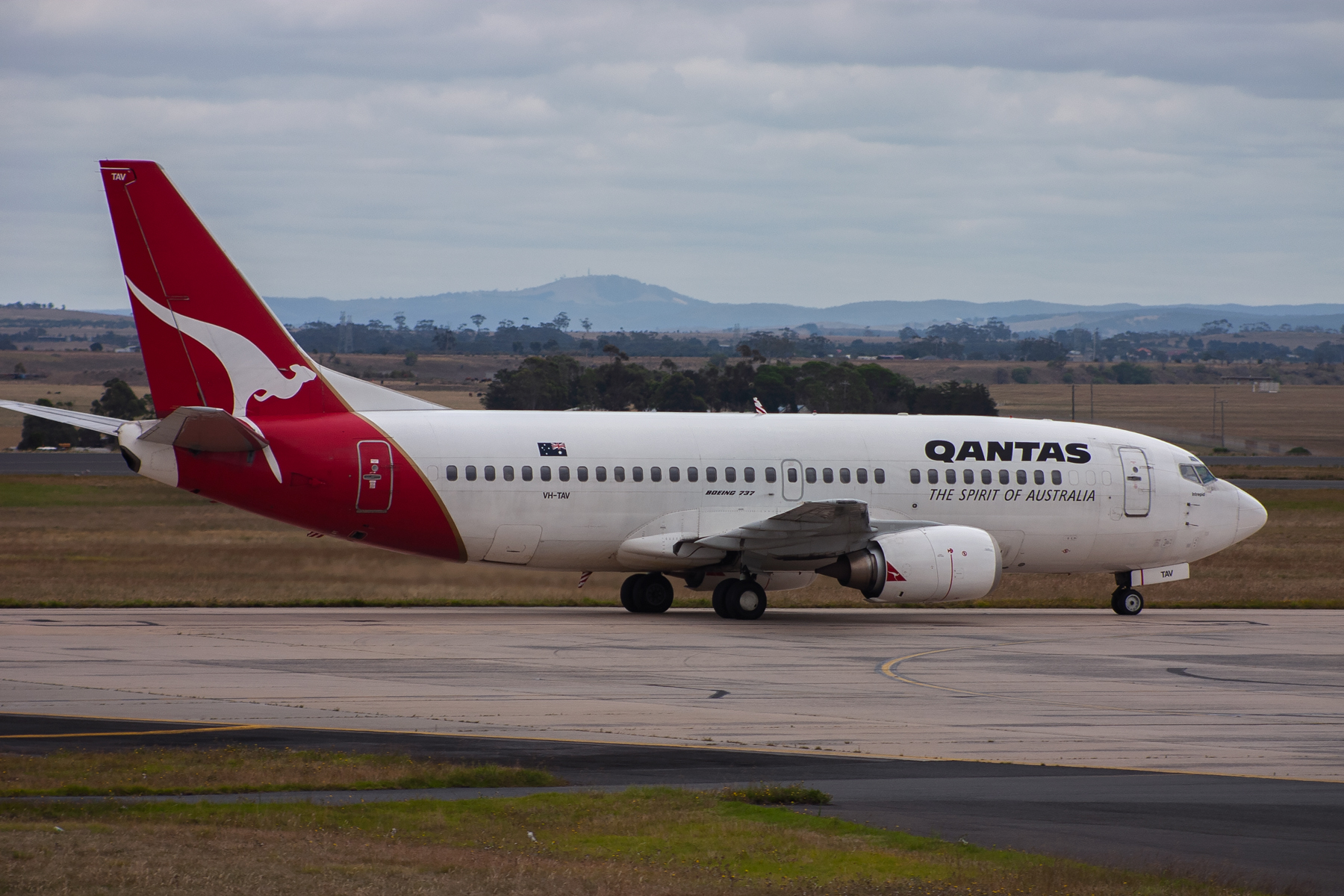 Registration
VH-TAV
Type
Boeing 737-376
Airline
Qantas
Airport
Tullamarine
Date
10/02/2005
Delivery date
31/10/1993
Order number
23487
Line number
1306
First flight date
05/11/1986
Added to the database
20/08/2020
Views
2 (Last month: 0)
Likes

0 (Last month: 0)

Like

Comments

Originally delivered to Australian Airlines in 1986, the registration VH-TAV reflects the original airline branding "Trans Australia Airlines". If flew for Qantas with the name "Intrepid" since the merger in 1992/93 until it was sold to South Africa's Comair in July 2007.
Commercial use of these images is not allowed without prior approval.