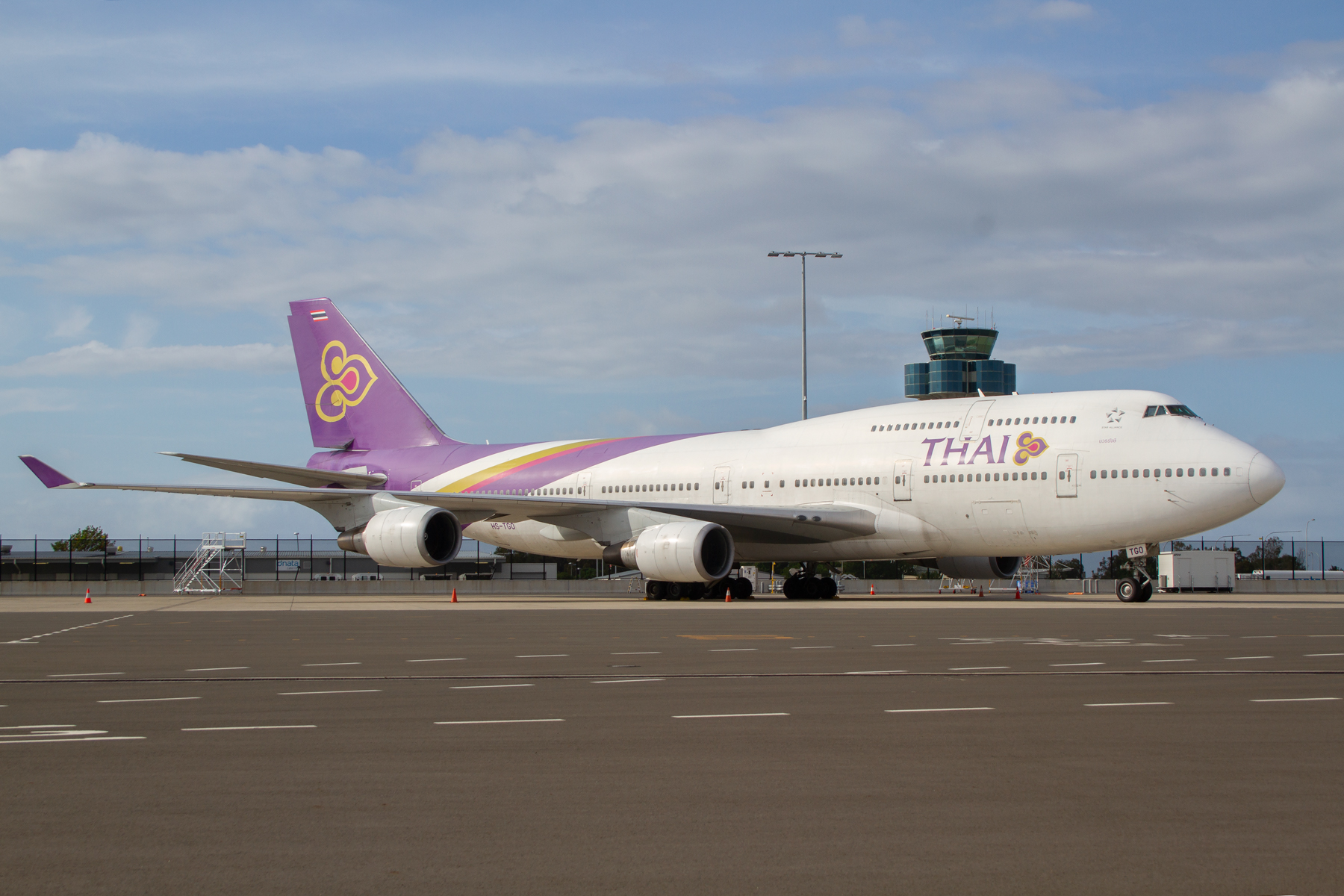 Registration
HS-TGO
Type
Boeing 747-4D7
Airline
Thai Airways
Airport
Kingsford Smith
Date
28/10/2018
Delivery date
20/10/1993
Order number
26609
Line number
1001
First flight date
07/10/1993
Added to the database
07/06/2020
Views
7 (Last month: 0)
Likes

0 (Last month: 0)

Like

Comments

Thai Airways has a 747 parked at a remote stand for most of the day.
Before the redevelopment of the Blue Emu car park, this was a good spot to get photos of aircraft parked on the "Kilo" apron.
Commercial use of these images is not allowed without prior approval.