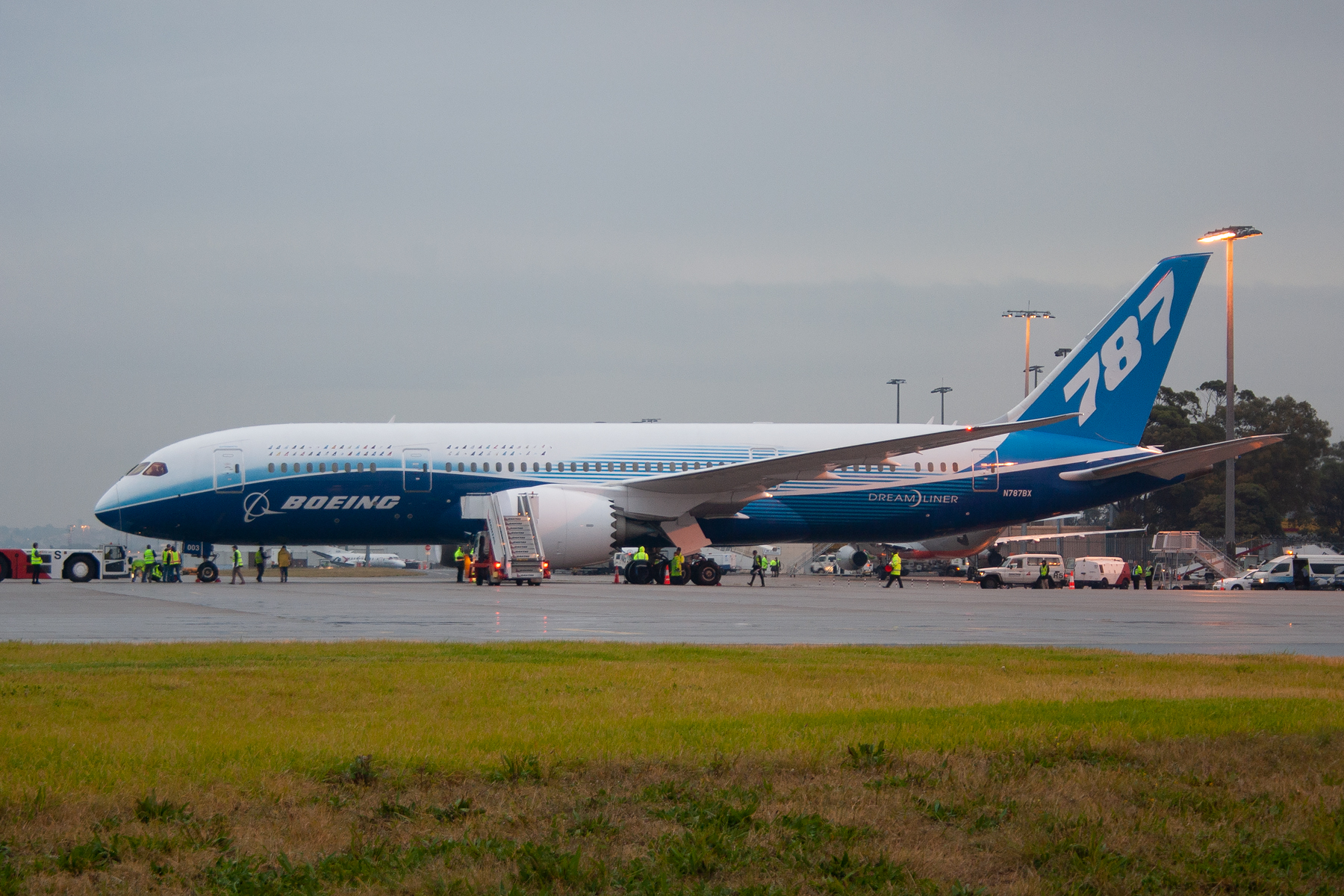 Registration
N787BX
Type
Boeing 787-8
Airline
Boeing Company
Airport
Kingsford Smith
Date
24/05/2012
Delivery date
30/06/2009
Order number
40692
Line number
3
First flight date
14/03/2010
Added to the database
12/09/2020
Views
4 (Last month: 0)
Likes

0 (Last month: 0)

Like

Comments

With continuing delays in the delivery of 787-8s for Jetstar, Boeing brought N787X, one of the test fleet, to Sydney. It had a full cabin fitout and hosted a media event on the following days.
Commercial use of these images is not allowed without prior approval.